Client Success Story – DataBlend Leads to Better Decision-Making Through the Seamless Transfer of Data
December 6, 2018 / by Peter MacIntyre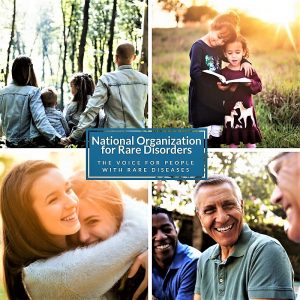 Vincent Murphy, Vice President of Finance at National Organization for Rare Disorders, shares how DataBlend helps the organization conduct seamless transfer of data that provide real-time information for better decision-making.
Please provide a short description of your organization and mission.
The National Organization for Rare Disorders (NORD) is the leading independent advocacy organization representing all patients and families affected by rare diseases. NORD is committed to the identification, treatment and cure of the more than 7,000 rare diseases, of which approximately 5% have an FDA-approved treatment or therapy. Rare diseases affect 25-30 million Americans, or 1 in every 10 people. More than half of those affected are children.
NORD began as a small group of patient advocates that formed a coalition to unify and mobilize support to pass the Orphan Drug Act of 1983. For more than 35 years, NORD has led the way in voicing the needs of the rare disease community, driving supportive policies and education, advancing medical research, and providing patient and family services for those who need them most. NORD represents more than 280 disease-specific member organizations and their communities and collaborates with many other organizations in specific causes of importance to the rare disease patient community.
Please provide a short description of your role and responsibilities within your organization.
I am the VP of Finance. My role is to oversee the financials, reporting, budgeting, as well as manage the finance team's relationship with the board.
Implementation:
Please describe the challenges that your organization faced which led you to seek out a new cloud-based integration solution.
I implemented Adaptive Insights (Adaptive) at a previous organization prior to joining NORD. During that experience, I had to conduct manual uploads from Excel spreadsheets. Because imports and exports were manual, it was a very time-consuming process.
When I decided to implement Adaptive at NORD, I evaluated my potential solutions and decided DataBlend is the best fit. Based on what I learned about DataBlend, it has the capabilities to seamlessly import and export data, as well as integrate my financial systems. Through automation, it could complete many tasks that I was previously doing manually, saving me a lot of time and effort.
What factors made you decide that DataBlend was the right integration solution for your organization? Did you look at other solutions?
DataBlend's exceptional importing and exporting capabilities made me decide that DataBlend was the right integration solution for NORD. I did look at other solutions. However, they didn't seem like they are as seamless as DataBlend's solution.
Integration:
Which systems are you using DataBlend to integrate with? What are the key benefits?
We are using DataBlend with Adaptive Insights. The key benefit is less manual importing and exporting. DataBlend takes care of it all for us daily. People throughout our organization can view real-time data whenever needed. Because of that real-time visibility, we can identify and resolve issues as they arise. That leads to better decision-making.
The Results:
Please describe some of the benefits you experienced after implementing DataBlend.
Prior to implementing DataBlend, it would take several days to create variance reports between exporting and distributing them to everybody. In addition, the actuals weren't visible to anybody until I distributed the variance reports.
After implementing DataBlend, I can export and distribute the variance reports with the click of a button. Team members throughout our organization can now view the actuals themselves, as well as drill down into the transactions and view the details.
These are the types of integrations we are conducting with DataBlend:
Using one single file, it is transformed in multiple ways to import various sheets in the model: Standard, Transactions and Cube. This provides GL Data and the ability to report in multiple ways, as well as view transactional drill-down. This also imports Hours data to custom accounts.
A second file is used to import to an AR Aging modeled sheet.
Both files are sent to our SFTP server in an automated fashion every night, and once the files hit our servers, the data is transformed and then pushed to Adaptive. This makes it a fully-automated integration using flat files.
Datablend makes my life tremendously easy.
What are some of the other benefits that you have experience that may be less quantifiable?
With DataBlend, everybody can view the same data. We're working from the same sheets of information. That unity creates greater efficiency as we make decisions together based on real-time data.
Can you please describe the customer experience you enjoy at DataBlend that makes the most difference for you?
The customer service at DataBlend is helpful and responsive. I can e-mail Peter MacIntyre, Director of DataBlend, at any time and day. He's very responsive with answering my questions, resolving any issues, and ensuring NORD gets the most value from DataBlend.
Concluding Thoughts:
With DataBlend, you have peace of mind in knowing the transfer of data between your financial systems is being taken care of for you. With the simple upload of a flat file, you can transfer information to another system. When you analyze your findings, you know they reflect the current financial picture of your business.