The Business User's Guide to Data Integration
November 13, 2023 / by Kate Johnson
We'd like to congratulate DataBlend's Senior Director, Strategic Alliances, Adam Rakich, on launching his new Kindle book, The Business User's Guide to Data Integration. It's designed to help business users understand their options for integration, what to consider, questions for providers, and explanations of common terms. We sat down with Adam for a short Q&A to discuss why he wrote the book, watch it below!
About the book: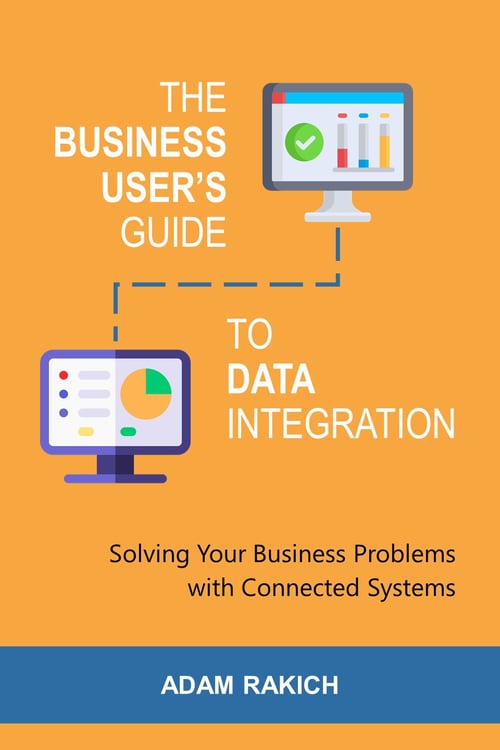 It's 2023! Surely all our business software talks to each other nicely? Right?
You probably already know that isn't right at all.
There are a huge number of people in the world who are not IT or data people – in finance and accounting, sales, marketing or operations – who have business problems that would be solved by connecting data from multiple systems together. They probably wouldn't do the data integration work themselves, but the whole idea is so technical and overwhelming that they don't even know how to start solving their problems. So they don't.
If that sounds like you, then this short book is for you. It's designed to help business users like you understand your options for data integration, what to think about when you're looking at them, questions to ask providers, and explanations of terms you're likely to bump into along the way.
It's not a technical how-to guide, and presumes no technical knowledge. But by the end of it, you'll be able to confidently speak to providers of integration services, consider the pros and cons of different options, and make a strong internal business case to solve your problems.
Data integration doesn't have to be scary!
Adam's offering the book for free on Amazon until midnight PST on 15 November. Get it on Amazon: